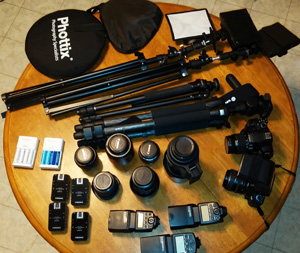 Trying to decide which DSLR camera to buy? One of the considerations to ponder is whether to buy a crop sensor camera or a full frame camera. Or perhaps you're considering upgrading from a crop sensor camera to a full frame camera.
Crop or full frame refers to the size of the camera's sensor - the part that actually records the images. You'll find that, in general, crop sensor cameras are cheaper. Full frame camera are said to record more information in an image. Here are some of the points to consider.
Which camera are you considering?
---